The Our Views, Our Voices initiative promotes the meaningful involvement of people living with noncommunicable diseases in the NCD response by supporting and enabling individuals to share their views in order to take action and drive change.
An initiative of the NCD Alliance and people living with NCDs, it seeks to advance the rights of people living with NCDs and combat stigma and discrimination.
ADVOCACY AGENDA
The Advocacy Agenda of People Living with NCDs is a living document that highlights the priorities of people living with NCDs to guide and inform efforts to improve NCD prevention and control.
The Advocacy Agenda of People Living with NCDs was built with the generous contributions of 1,893 people living with NCDs who took part in the Our Views, Our Voices consultation efforts. It serves as a compass for the NCD community to advocate for improvements in NCD prevention and control globally.
Sign up to the Our Views Our Voices Group
Are you living with an NCD yourself? Are you a care partner for someone who is living with or has had an NCD? Get in touch to stay informed about opportunities to get involved in Our Views, Our Voices activities!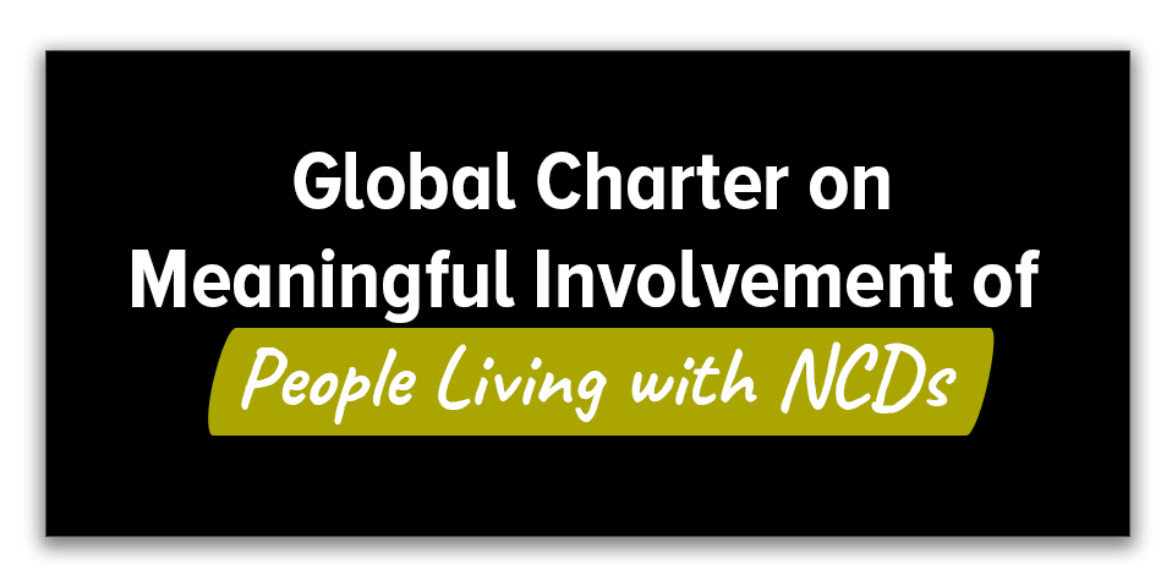 Unlocking the value of lived experiences of NCDs in policy, programming and decision-making.
The Global Charter on Meaningful Involvement of People living with NCDs rallies all actors such as governments, international institutions, civil society and the private sector to put people at the centre and leave no one behind.
Subscribe to our newsletter
Sign up to receive updates about Our Views, Our Voices
Check out our new ourviewsourvoices.org website and find out how people living with #NCDs are driving change in their communities and globally #NCDvoices
The Our Views, Our Voices digital platform has been made possible thanks to NCD Alliance's partnership with Access Accelerated.