Regional multistakeholder dialogue in the African Region - Report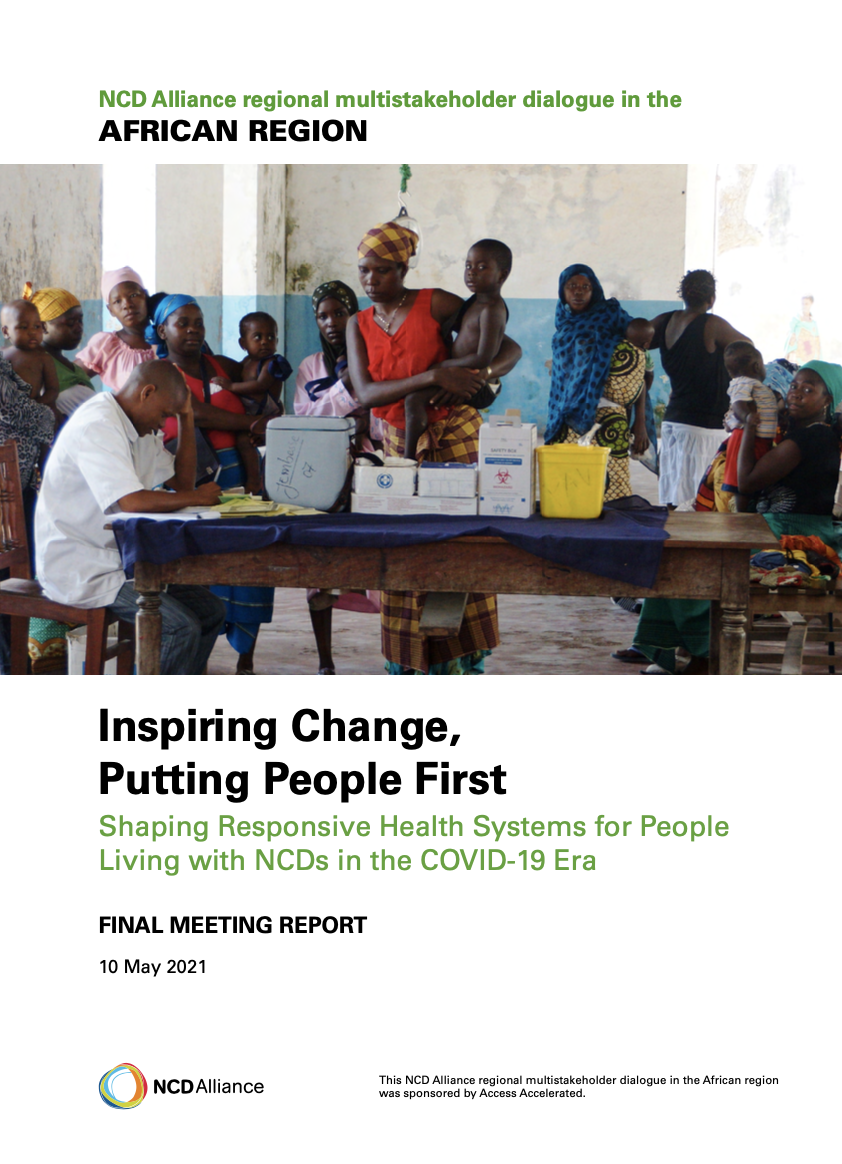 Regional multistakeholder dialogue in the African Region - Report
PublishedOct 2021
AuthorNCD Alliance
Description
The African region multistakeholder dialogue was organised by NCDA virtually on May 10, 2021, as part of a series of dialogues in five WHO regions (Africa, Pan America, Eastern Mediterranean, South-East Asia and Western Pacific). These events, along with a series of Our Views, Our Voices civil society meetings, formed part of a broad consultative process to shape the Global Charter.
The event sought to facilitate a dialogue on people-centred approaches to address NCDs in the African region, with the overarching goal to build back better and fairer from the COVID-19 pandemic. More specifically, the objectives were to:Take stock of progress achieved on NCDs and challenges faced at the regional level in the current COVID-19 context;Discuss the value of adopting people-centred approaches to address NCDs and explore the role different stakeholders such as governments, multilaterals, relevant private sector, and civil society can play; Highlight successful models and initiatives that have put people first, helped further the NCD response and created social impact for communities; Facilitate the development of a common vision and a shared purpose across sectors and stakeholders, acknowledging their efforts as drivers and potential enablers to embed meaningful involvement of people living with NCDs in organisational practices.
More than 130 participants representing governments, multilateral organisations, academia, people living with NCDs, NCDA member organisations including national and regional alliances, relevant private sector, and other key regional stakeholders, participated actively in the dialogue. Discussions were framed in the context of the disproportionate impacts of COVID-19 on the African region, where health systems' capacity was insufficient to respond to the needs and heightened vulnerability of people living with NCDs.
Subscribe to our newsletter
Sign up to receive updates about Our Views, Our Voices
Check out our new ourviewsourvoices.org website and find out how people living with #NCDs are driving change in their communities and globally #NCDvoices